TARGET-ABC
A randomized, multi-center trial investigating if targeted antibiotic therapy can improve the prognosis in COPD patients infected with Pseudomonas aeruginosa
Aim
The aim of this study is to investigate whether antibiotic intervention with targeted, pseudomonas active agents in COPD patients with PA can reduce the loss of lung function, reduce the frequency of exacerbations and
mortality.
COPERNICOS
COPD: Eosinophil-guided Reduction of Inhaled COrticoSteroids
Aim
The aim of this study is to determine if a time-updated, eosinophil-guided inhaled corticosteroid treatment in patients with severe and very severe COPD can lead to non-inferior treatment responses to standard treatment with combined ICS, LAMA and LABA, and whether the side-effects of ICS can be reduced by this guided administration. Furthermore, whether the use of azithromycin can reduce the time hospitalized with AECOPD (or other cause) in severe COPD patients.
CODEX-P
CopD EXacerbation and Pulmonary hypertension Trial
Aim
The aim of this study is to determine the prevalence of "acute reversible pulmonary hypertension in AECOPD" (AECOPD-rPH) in connection with AECOPD admission, and whether the prognosis is negatively affected by this in the patients with AECOPD-rPH. Furthermore, in patients with AECOPD-rPH, whether the prognosis can be improved by drug treatment of this form of pulmonary hypertension.
Completed trials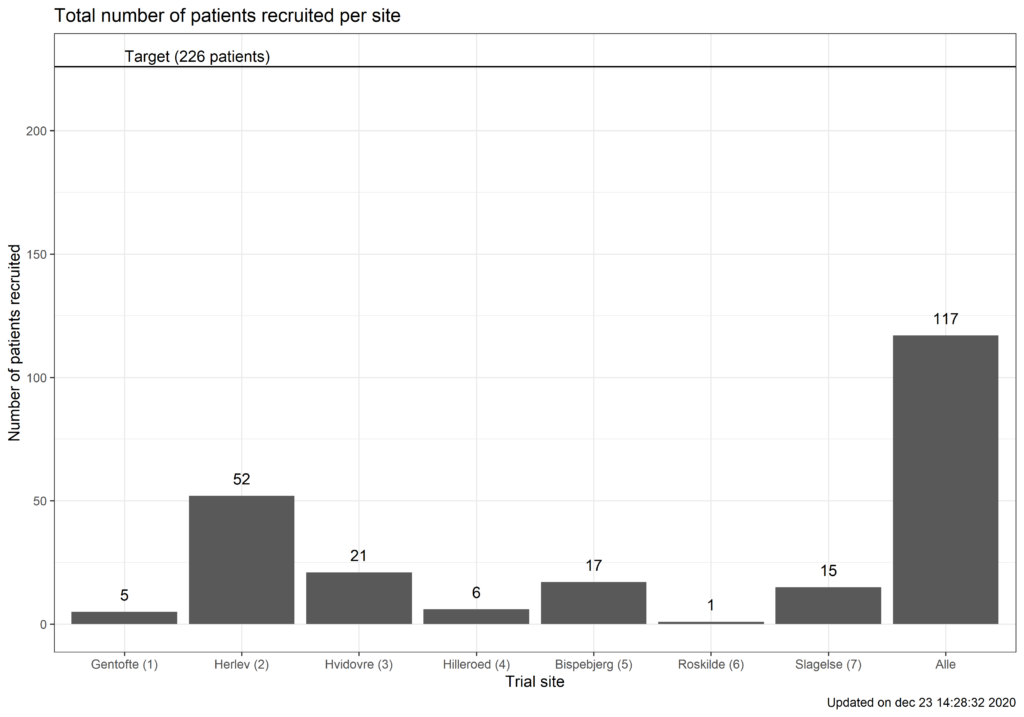 Planned Trials
Thrombo-COP
Protocol to be added soon ..
Collaborative Investigator-Initiated Trials
CORTICO-COP Substudies
Biomarkers of endothelial damage in patients with COPD
Protocol (download)
CASS Substudies
The effects of mild induced hypothermia on coagulopathy in patients with septic shock
Protocol and SAP (download)