Upcoming bronchiectasis trial: THERM-A-LUNG
THERM-A-LUNG will be the first investigator-initiated, randomized, controlled trial to examine whether systematic, frequent sauna bathing can reduce/eradicate pathogenic, colonizing bacteria in the lungs, induce changes in the lung microbiota and improve prognosis in people with persistent, antibiotic-resistant lung infections compared to no sauna bathing.
Expected start December 2022
Ongoing COPD trial: The COPERNiCOS trial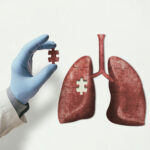 We are currently running a trial with the aim to determine if a time-updated, eosinophil-guided inhaled corticosteroid treatment in patients with severe and very severe COPD can lead to non-inferior treatment responses to standard treatment with combined ICS, LAMA and LABA, and whether the side-effects of ICS can be reduces by this guided administration. Furthermore, whether the use of azithromycin can reduce the time hospitalized with AECOPD (or other cause) in severe COPD patients.
Read more about the trial and get recent updates here.
Recruitment Status
Completed COVID-19 trial: The ProPac-COVID trial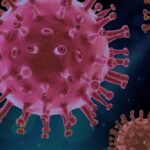 We have completed a trial with the hypothesis that in patients who are urgently admitted and who have a positive test for 2019-nCoV and symptoms similar to COVID-19 disease, treatment with corona virus inhibitor hydroxychloroquine as well as virus-immunomodulatory and antibacterial drug azithromycin can lead to shorter hospitalisation and fewer admissions in the intensive care unit. Results were neutral in all outcomes.
Read more about the trial and look through our publications.
Latest news
Contact information
Mia Moberg Co-founder of COP:TRIN, MD, PhD
Jens-Ulrik Jensen Coordinator and Contact person for the Steering Committee, MD, PhD